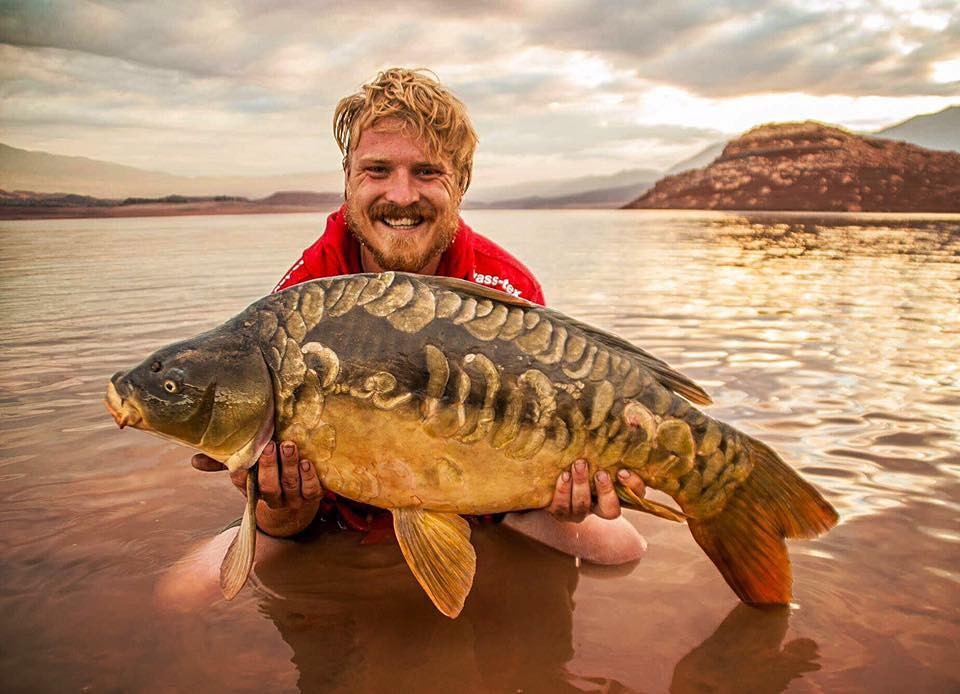 Occasionally in the wonderful world of carp fishing you just have a quiet spell, this pretty much sums up the past month on BEO!
September got off to a flying start, with guys catching multiple numbers of fish all around the lake, with a good percentage of fish over 20k..
October has always proven to be more productive than September so it's been quite a surprise to see the contrast in results this year.
Consequently we were all predicting October to produce high numbers of fish after the massive numbers of carp caught last October 2016, the anticipation was sky high.
But this is fishing, and if carp were so easy to reliably predict- and if catching was always a guaranteed reality, it just wouldn't be fishing!So as anglers we all have to take the rough with the smooth, that's the nature of the beast !
Sometimes the timing is perfect and we have a great session and on other occasions it's just unfortunate that it's not ideal timing, again that is just fishing.
These stunning BEO carp are such wild fish that do not rely on our bait, so once they decide to stop feeding it's a case of time and patience, as hard as that might be at times when sat on the lake waiting for it to happen....
BEO is regarded as a hard water for a reason, and although we see massive hits of fish to most anglers when the carp are fully feeding, its often a very tuff water, and one that attracts many due to the challenges it presents.
This is a million miles from a commercial type carp fishery where they fish are forced to rely on anglers baits and results are consistent week in week out, here on BEO the carp are mostly uncaught and they behave as wild creatures would..
On a water as vast and wild as BEO , there will always be so many variables that can play an effect on the Carps behaviour. The very nature of BEO being in a hot Moroccan climate means we see massive drops in water levels after a long dry summer. However, we then experience immense rises in water levels once the annual rain arrives!
Our head guide Grant Downward has just returned from the U.K. to run his team of amazing guides through till May next year, welcome home Grant and I'm sure many of the returning guests from last season will be looking forward to catching up with you.
I would also like to say a big welcome to top guy Jethro, an young experience big water carp angler from SA who will be joining Grant and the team of guides for the new season ahead. Looking forward to seeing you with some big BEO carp Jethro..
The water levels have an effect on air pressures which can or can not, play a role on the feeding habits of the fish. It's impossible with any degree of accuracy to explain why nature behaves the way it does, that is the beauty of our sport, it's just totally unpredictable and we have no control over what happens.
Being situated in a valley surrounded by mountains, it takes a matter of days for levels to fill up after a heavy rain fall, as the run off of rain water from all the mountains encompassing BEO, will eventually end up in the lake.
At present water levels on BEO are low, something we've seen happen numerous times over the years, this is due to a very warm dry winter and a long hot summer, so some rain would be much welcome on BEO.
This is all part of fishing a large wild water like BEO, the climatic situation is ever changing as does the lake, and we as anglers just adapt to that and enjoy it for what it is.
At present the number of new incredible areas opening up that look very inviting now the levels are low, makes the fishing intresting, we are all discovering new swims and pioneering unfished areas.
In total we had over 66 fish caught throughout the whole of October, by BEO standards we expected far more but for those anglers that caught fish, they worked hard and deserved every fish they caught.
Feeding spells have been sporadic, at times intense, one angler Terry Seymour catching 20 fish in an afternoon! At other times it's been an odd fish here and there.
Fish can be seen in large numbers on the sonars, laying up in the water levels, possibly due to abnormally high temps for October.
In contrast to the high pressure fronts we've seen this October, clouds and precipitation generally accompany a low pressure-center and as we enter now into November we expect to see these low pressure fronts hit BEO, the effects we hope will drop the carp down to feed like crazy as the water temps drop! They must be hungry and we are just waiting now for it to go off......

Thanks again to all you guys that came out in October, what a fantastic crowd that fished hard and worked at it, as always many new friends made and we'll be seeing some of you again in 2018, cheers guys...